---
Maui FAQ
Your Maui Frequently Asked Questions
Some questions keep coming back while discussing Maui Hawaii vacations plan. This Maui FAQ has been created to answer those Maui Hawaii Frequently Asked Questions.
To keep it simple, I organized all the information into 4 lists of Maui Hawaii Facts. I called the first 2 lists, 'Maui Essential Facts' and the last 2, 'Maui Cool Facts'.
I guess you already figured out that the last 2 lists are made of facts that are more entertaining than practical. Choose the one you prefer or explore them all.
Maui Facts - Pick a list
Ask Your Questions and Help Answer Your Fellow Travelers Queries
I keep adding new Maui Hawaii Facts to this section periodically. This means you should bookmark this page and come back on a regular basis.
But one thing is sure: I don't have all the answers and, when I do, I might be missing some interesting elements that are worth sharing.
That's where YOU, my fellow Maui Travelers, become very important!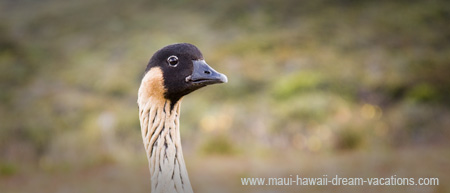 What is this bird?
See the answer below!
Like this Photo? Bring Maui Home - Order Prints or Greeting Cards
Jump in, ask your question and help me answer queries posted by your fellow Maui travelers. And don't hesitate to add comments to questions already answered as well. This way the quality of the information will keep growing and everybody will benefit from it.
So, there you go! Scroll down to see if your question is already in the FAQ list or add you own question or comment using the short form below.
Post YOUR Maui Question or Add an Answer
Use this form to post YOUR Maui question or simply add an answer or comment to an already existing question.

Feel free to add photos or videos to give a visual touch to your question or answer.
Read and Comment Maui Questions Already Posted
Click on the links below to see Maui FAQ already posted by other fellow travelers.
---