Is Maui Haleakala Sunrise Worth It?
by Denis Dore
(Canada)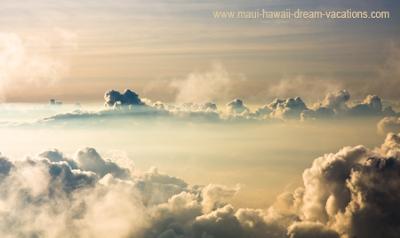 Maui Haleakala Sunrise is definitively a must-see.
In fact, everything about Haleakala is breathtaking and totally worth it.
It's a unique setting, a very special place on Earth. You NEED to see it.
But here's a tip to avoid crowd and take full advantage of your time exploring the volcano.
Go for the sunset instead of the sunrise.
Why would you do this?
Instead of having to wake-up in the middle of the night to get to the top at 4 am and share the view with buses full of tourists, take a good breakfast and make sure you are there early in the morning.
Depending on the amount of time you want to spend in the volcano crater, decide how early you want to be there. Bring a lunch, a lot of water, good shoes and a very warm coat for the sunset watch.
Spend the whole day hiking down and up the Haleakala crater. The trails are just amazing. There is nothing like this anywhere else. Pick a map at the Haleakala National Park Center before hitting the trails.
If you like to take photos, bring extra batteries. You will stop every 5 minutes to contemplate the out-of-this-world landscape that surrounds you and won't be able to resist the temptation to catch memories along the way.
Make sure to go back to the top just before the end of the afternoon. Grab a seat on the rocks beside the Haleakala National Park Center or, if you prefer, climb at very top, near the big telescopes.
Have a snack and wait quietly for the sun to set... and put on your warm coat (no kidding).
You will enjoy the most incredible spectacle of all, without crowd!
You will feel tired from your long hike but totally satisfied and blessed being allowed to witness such natural beauties.
Trust me, the feeling is incredible.
Have fun!
Denis :)