---
Maui Weather
Is It Really Paradise?
Yes it is! Maui weather is that great. Believe me.
In fact, the weather is one of the main reasons why Hawaii is so often called 'paradise'. Unlike many popular tropical destinations, Maui's reputation is not only a matter of sunny days and high temperatures.
Maui's success is all about balance and diversity.
The Amazing Diversity of Maui's Microclimates
In a matter of minutes, you can move to a new spot on the island and literally choose your favorite weather based on your mood...
Blue skies and hot temperatures along the coastline so you can enjoy the beach at it's fullest. Shady and misty in the rainforest for perfect hikes and magical waterfalls. Warm with stunning white clouds in deep valleys and on mountains slopes for incredible pictures...
And when comes the evening, it's cool and comfortable for you to enjoy a great dinner on the lanai and sleep without worries.
Maui's got it all. Really!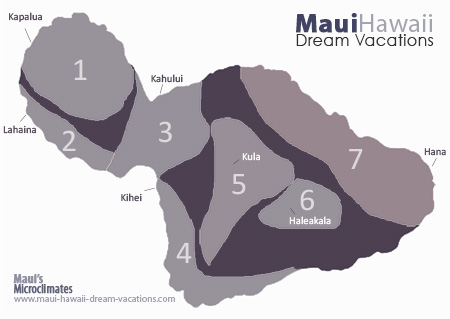 Map of Maui's Microclimates
Click on a region for specific weather conditions
Maui weather is influenced by several factors like trade winds and altitude. Depending on the region you are visiting, the temperature will vary considerably.
To keep it simple, I divided the Maui map in 7 regions, each of them forming a microclimate.
Click on one of the following regions to get detailed Weather Conditions and Forecast.

Kapalua Weather - Windward West Maui Mountains Climate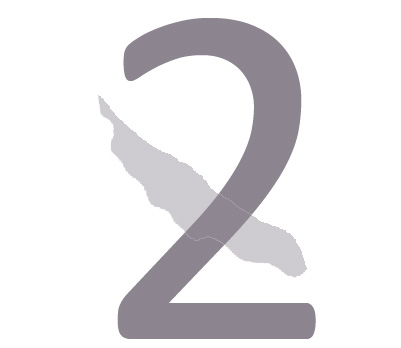 Lahaina Weather - Leeward Lowlands West Mountains Climate
Kahului Weather - Central Valley Climate

Kihei Weather - Leeward Lowlands Haleakala Climate

Kula Weather - Leeward Maui Upcountry Climate

Haleakala Weather - Haleakala Summit Climate

Hana Weather - Windward Haleakala Climate
Maui's upcountry changing weather often causes the formation
of amazing rainbows like this one over Makawao
There could be more or less than 7 regions, but my goal here was not to write a scientific paper but to give you useful vacation planning information. These regions cover the most popular towns as well as Haleakala weather conditions and forecast. It should be more then enough to give you a good idea of Maui's weather patterns.
---