---
Maui Car Rentals Discount
Save Money on Your Next Maui Car Rental
Looking for the best Maui Car Rentals Discount? You are at the right place. But before you head to the discounts listing below, let met tell you that renting a car to visit Maui is without a doubt the very best move you can make.
Most of Maui's natural treasures are found off the beaten path. Driving your own car allows you to explore the island at will, taking full advantage of all it has to offer.
With the right Maui travel guide and a rental car, you can transform your trip into a once in a lifetime experience.
All the Maui Car Rental Deals on One List
That being said, we all know renting a car is not free… But the good news is you can easily save some good money on your next car rental if you know where to look.
In fact, you should never rent a car at full price. The competition if fierce between the major Maui Hawaii car rental companies and you are the one who benefits from it.
Car rental companies propose general discounts and exclusive offers to travel partners like Maui Hawaii Dream Vacations on a weekly or monthly basis. That means there are always good Maui car rentals discount waiting for you on this page. Bookmark it and come back often.
Discounts are not that easy to find and don't last long. Plus, you usually need to scan offers from half a dozen companies to find good deals.
To save you time and effort, I do the work for you and make sure all the Maui Hawaii car rental deals are listed here on this page. All you have to do is click on the links below and find the Maui Car Rentals Discount that suits your needs best.
Pick Your Favorite Maui Car Rental Company
Click on a link to see current discounts

Go directly to Avis or visit the
Avis Maui Car Rentals Discount page.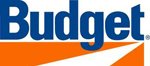 Go directly to Budget or visit the
Budget Maui Car Rentals Discount page.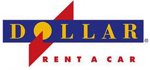 Go directly to Dollar Rent A Car or visit the
Dollar Maui Car Rentals Discount page.

Go directly to Enterprise or visit the
Enterprise Maui Car Rentals Discount page.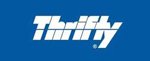 Go directly to Thrifty or visit the
Thrifty Maui Car Rentals Discount page.
Finding Maui Car Rentals Discount Using Online Travel Agencies
Booking directly from the major Maui car rental companies is not the only way to rent a car and save money. Some online travel agencies offer deals that are very appealing. The only way to find those deals is to perform a quick check using travel agencies search tools.
This extra step is simple and 100% worth it. I do it all the time to make sure I am getting the absolute best rates on my rental car.
Here are my favorite online travel agencies. I love Expedia and Hotwire
but Priceline
is particularly efficient in offering the lowest rates on car rentals when taking advantage of the Name Your Own Price feature. Give it a try.
You can book directly from the Expedia.com website or stay on this page and use the Expedia Online Booking Tool provided below. It's a very efficient way to look for cheap Maui car rentals.
---
You can book directly from the Hotwire
website or stay on this page and use the Hotwire Online Booking Tool provided below.
---
If your are looking for the absolute best rates, you might want to give Priceline.com a try. When the timing is good, this unique agency can make you save huge money on your next rental car, especially if you are willing to try the Name your own price feature. Use the Online Booking Tool below for a quick try.

---
Make sure to visit the Maui Vacation Packages and the Maui Coupons pages as well to save extra dollars on your bookings.
---
Still Hesitant to Rent a Car?
Let me give you some good reasons to rent a car in Maui here and here. Still not enough? Here's a few more reasons!.
Also Looking for Cheap Flight Tickets to Maui?
Booking your flight to Maui Hawaii using online travel agencies can help you save money on airline tickets as well. Visit the cheap airfare to Maui page to learn how.
---
Get Maui Hawaii Special Discounts in Your Mailbox
Subscribe to the Maui Newsletter and get all updates and special discounts straight to your mailbox.
---