---
Flights to Maui: Are They That Long?
Time is Not an Issue When Flying to Paradise!
Flights to Maui Are Not That Long.
You may be worried by the amount of time you will have to spend in the air traveling towards your Maui Hawaii Dream Destination...
Don't worry! It's 100% worth it!
Flights to Maui could last two times longer, I would never throw any Hawaii plane tickets to the garbage arguing it takes too long to get to this pacific island of paradise...
Trust me. Any fatigue or jet lag issue will disappear instantly, the moment the warm Hawaiian sun starts caressing your skin. This is a magic cure!
Flights Duration From US and Canada
Obviously, flights duration vary a lot depending on your starting point. Most US and Canadian West Coast residents can fly directly to Honolulu in more or less 6-7 hours. This is a real treat! No connection.
You get up in the morning, catch a flight and relax... A few hours later, you enjoy the beauty of an Hawaiian sunset.
Most East Coast flights will require a connection (via LA, Atlanta, Chicago, Minneapolis or else). Adding an hour or two between connections, total flights duration can reach up to 13-14 hours.
I know, it may look scary. But it's not that bad. Picture yourself on a perfect secluded beach...
Time Difference Is Actually Working to Your Advantage
From the second Sunday of March to the end of October (Daylight Saving Time), Hawaii is 3 hours behind Los Angeles, San Francisco or Vancouver.
From November to the end of February, the difference is 2 hours. That means you will gain back up to 6 hours if you are flying from New-York, Boston or Montreal during summer.
Taking this into account, even an East Coast morning flight allow you to enjoy a beautiful Hawaiian beach sunset on the same day. Not bad!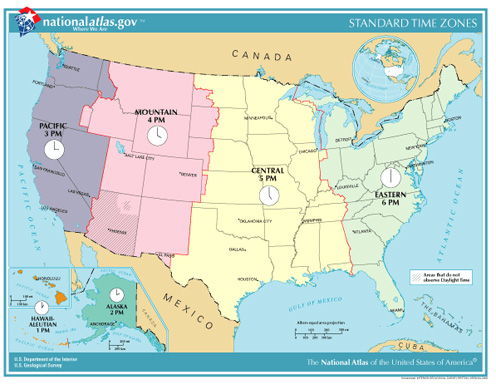 Time difference between US mainland and Maui Hawaii
Just in case you were wondering, time does not change in Hawaii. Stunning sunsets can be witness all year round between 6 PM and 7 PM.
If you feel ready to book your tickets, explore the best options to get cheap Maui airfares here.
Flying From Asia...
US and Canada flights to Maui Hawaii are not that long. I think we agree on that.
What about flying to Maui from Asia?
The good news is flying from Asia is pretty straightforward too. Flying from Tokyo or Osaka (Japan) to Honolulu can be done without a stop in around 7 hours. Best flights to Maui from China require a stop in Japan and last around 11h-13h.
Still quite good in my opinion.
...and Europe
That said, it would be lying to say flying to Hawaii from Europe is a short trip. I have never done that myself, but it looks like a pretty long adventure. We are talking about a 20+ hours flight across the entire globe, from Paris or London to the middle of the Pacific.
This reminds me of my recent trip from Canada to Vietnam. The total flight duration was even longer than that. As surprising as it may sound, I do not recall the flight being a nightmare. I was so eager to discover Vietnam that I could not stop smiling.
Did I mention I love to travel? :)
Flying to Hawaii is a short ride compared to my recent trip to Vietnam.
But, in my opinion, discovering the world is so awesome that spending a little time in the air is always worth it.
Like this Photo? Bring Maui Home - Order Prints or Greeting Cards
Changing Your Mindset Is the Key
I guess you may say that I am more 'travel-proof' than the average person. Maybe I am. But I truly believe it has a lot more to do with mindset than with physical tolerance.
A proof?
When I fly for 'work', I get irritated by a short 3-hour flight. Talk about mindset!
Ready to Book?
If flight duration is not a problem for you, then don't wait any longer and go book your plane tickets. You won't regret it. We only have one life to live after all!
Here are the best options to find cheap Maui airfares with ease and confidence.
---