---
Got Your Free Maui Wallpaper?
Bring Maui Hawaii Beauty to Your Desktop!
As you know, I love to share my passion for Maui Hawaii. So, here's a FREE Maui Wallpaper just for you.
It's an exclusive picture coming right from my personal photo library. You won't find it anywhere else.
All you have to do to get it, is follow the 4 easy steps described below.
But wait!...
Why not share 3 FREE wallpapers instead?
Would be much better. Don't you think?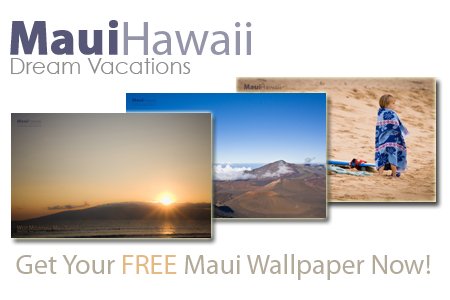 Alright, so let's go for 3 wallpapers then!
This way, when you'll get to the wallpaper download page, you'll have the choice to pick your favorite or download all three of them. It's up to you!
Bonus: By filling the form below, you will get a free subscription to the Maui Hawaii Dream Vacations Newsletter. This monthly newsletter, delivered right in your mailbox, is filled with the latest Maui Travel Tips and Advice, Exclusive Maui Pictures, Current Deals on Flight Tickets, Car Rentals and more!
How to get your Free Maui Wallpapers
Fill in the form below. You will be brought to a Thank You Page.
Wait for an email asking you to confirm Your Maui Hawaii Dream Vacations Subscription.
Click on the link provided in the email.
Once at the Confirmation Page, the Free Wallpapers will be there for you to download. Enjoy!
After completing the form, you will receive an email asking you to confirm the address given just to be sure someone did not submit your email address without your knowledge.
---