---
Maui Hawaii Coupon Codes from Online Travel Agencies
Quick Guide to Find One Travel and BookIt Money-Saving Coupons
Hawaii Coupon codes from major online travel agencies are not easy to find. Most agencies prefer to offer Maui discounts and packages. Taking advantage of those popular travel deals is simple. Check the Maui discounts and the Maui vacation packages pages for useful tips and links.
But some travel agencies, like One Travel and BookIt, do offer additional travel coupons on top of regular discounts and packages. These coupons tend to be hidden in sub-menus and that's why most people just don't know they exist at all. Now, you do! Here's how to get the coupons.
Go directly to the OneTravel website. Once there, click on the Featured Deals tab, then choose Travel Coupons in the scrolling menu
Choose the appropriate coupon (see example on the right), grab the promo code and apply it on your next booking. Make sure to check the expiration date. For more info on One Travel, read my What I Like About It quick review.
---
To keep it simple, here's a direct link to the Book It Coupons page.
All you have to do is pick the best coupon available and copy promo code.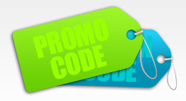 Note that you can only apply one code per booking. So choose the one that offers the best discount. For more info on BookIt, read my What I Like About It quick review
---
Have you already decided where to stay in Maui? Is your flight already booked? And what about your car? If you have a hard time deciding what to book, visit the Maui vacation rentals page, the Cheap Airfare to Maui page and the Maui Car Rental page for advice, useful links and discounts.
Get Maui Hawaii Special Discounts in Your Mailbox
If you want to be informed of new Maui coupons, discounts or promo codes, simply subscribe to the Maui Newsletter and get monthly updates straight to your mailbox. It's quick and easy.
---