---
Your Maui Hawaii Dream Vacations Await You!
Beautiful Beaches, Waterfalls, Sunsets... Plan Your Trip to Maui Hawaii in a Breeze, Saving Time and Money
Maui is a dream destination. No doubt about it. But there is so much to do and see on this island of paradise that it's hard to make the best choices and even harder to save money in the process. Let me help you make the most out of your vacation in the wonderful Hawaiian Islands.
Here's my Maui Hawaii Dream Vacations Guide. It's a 10-step vacation planner, full of tips and advice to help you plan your trip with ease. It's also packed with money-saving links and online travel tools leading directly to special discounts and travel coupons.
Follow the guide, start planning your dream vacation right now and see how much money and time you just saved.

---
The 10-Step Maui Hawaii Dream Vacations Guide
Click on one of the 10 steps and start planning and saving. You can use the Maui vacation planner anyway you like. Explore each step carefully and make sure to check for discounts and coupons before booking.
---
Know the Island Better with Maui Facts and Photos
Discover the island a little bit more before you leave home through a series of Maui Cool Facts, great Maui Pictures and Exclusive Maui Posters. Check Maui Weather conditions and learn more about Maui's Microclimates with our clickable map of the island. And don't forget our Maui Air Travel Tips.

Maui Facts and FAQ

Maui Weather

Maui Air Travel Tips

Maui Pictures

Maui Hawaii Posters
Stay Tuned and Share Your Maui Travel Stories
You can now easily stay in touch with the beautiful Valley Isle thanks to the the Maui Blog and the Maui RSS feed. Even better, subscribe to the free Maui Newsletter and receive all Maui updates straight to your mailbox.

Maui Hawaii Blog

Maui RSS Feed

Maui Newsletter
Read the latest Maui News or follow us on Twitter and stay aware of upcoming Maui events, jobs and business opportunities. Share your Maui Travel Stories with hundreds of fellow Maui lovers on this site or within the Maui Hawaii Dream Vacations Facebook Community.
---
---
Whatever You Are Dreaming of...Maui Has It!
It may sound too good to be true, but that's very close to the truth.
Maui No Ka Oi! Maui is the best!
This old Hawaiian saying stands the test of time. The real challenge is finding what you want and planning your dream vacations accordingly.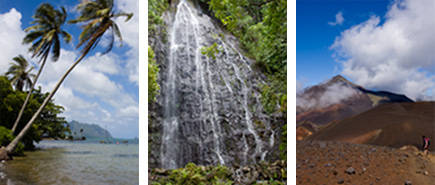 You won't believe your eyes when you'll discover
Maui's beauty and diversity by yourself
Take your time and explore this website. Use the firsthand advice I share in every page to find what's best suited to meet your personal expectations. You should find everything you need to plan your trip easily and save money at the same time. Helping you achieve this is my main goal.
If you can't find what your are looking for, just ask for it here. Or, even better, join the 2000+ members of the Maui Hawaii Dream Vacations Facebook Community and feel the Aloha!
Armed with good tips from me and your fellow Maui travelers, you'll save a lot of time and money. Thanks to the Internet, it's now easier than ever to share collective knowledge for everybody to enjoy.
---
A Quick Word of Advice Before Your Start Exploring the Website...
Before booking, ask yourself what kind of vacation you are looking for.
As the 'travel guy', family and friends often ask me to help them plan their dream vacations. The destinations are diverse, but the first question I ask is always the same:"What memories would you like to bring back home from your dream vacations?" This is the starting point of a passionate discussion and the best way to turn a simple trip into an unforgettable experience!
We Are All Looking for Special Moments to Remember
We all want to be touched. To be moved. We unconsciously hope to bring back home something strong to remember from our vacations. Something unique to share with the ones we love.
And this "special something we are looking for" is precisely what pushes us to travel thousands of miles to remote places like the magical Hawaiian Islands.

What about sharing an unforgettable Maui sunset with your loved one
on top of a 10 000 feet sleeping volcano?
Like this Photo? Bring Maui Home - Order Prints or Greeting Cards
Planning a vacation without knowing what you expect from it is a first-class ticket to bad choices and a forgettable experience.
Travel agencies keep telling you booking is urgent. This is surely a must-do task. But they skip the essence of any vacation - and the fun part at the same time - they skip the dream that started it all!
Too much on a hurry to explore different choices and get valuable advice, you may book the first vacation package that is proposed to you. Bad move...
I am sure you will agree on that:
Your vacation time - especially your Maui vacation time - is way too precious to be wasted in a 'just ok' experience. You are looking for a 'once in a lifetime' experience! So, do yourself a favor and explore different options before making a final choice. Use the 10-Step Maui Vacation Planner as a starting point.
What Made You Pick this Destination in the First Place?
This is the kind of question you need to ask yourself.
Are you looking for adventure and adrenaline?
Are you looking to relax, away from crowds, in the most secluded spot possible?
Are you feeling romantic, dreaming of sunsets, your honeymoon or even a wedding?
Are you looking to share unique moments with Hawaiian people, local artists, etc.?
Are you simply looking to spend a good time on the beach in a world-class resort?
...or maybe a mix of it all!
I created this website to help you achieve these 2 tasks easily:
Discover what you truly expect from your Maui Hawaii dream vacation and plan your trip wisely to make sure the magic will happen
Save time and money guided by valuable firsthand advice and taking advantage of Maui special discounts and coupons
So head back to the Maui Vacation Planner, click on the first step (or any step you want to start with) and let it help you turn your trip to Maui into an unforgettable dream vacation.
---
Ready to Discover Paradise?
...and its amazing beaches and waterfalls, its breathtaking volcano, its lush tropical forests, incredible snorkeling spots, and much much more...
Your Maui Hawaii Dream Vacation awaits you!
Sit back, have a drink, let the Aloha fill your soul and follow the guide!
Let's start by finding a cheap flight to Maui Airport (or simply choose a topic that suits your specific needs using the 10-step icons above, the Menu on the top left or the Table of Content below.
Don't Want to Miss Anything About Maui?
Get the Best of Maui Straight to Your Mailbox
Maui Hawaii Dream Vacations content is constantly growing. The Maui Newsletter is a great way to get the best of Maui right in your mailbox, every month.
It's free! And you even get an Exclusive Maui Wallpaper as a welcome gift.
So, don't wait any longer and subscribe!
Use this simple form right below. It takes a few seconds and you're done.

Please note that your security and privacy are very important to me. Your name and email address will be used exclusively to send you the Maui Newsletter.
---
Like Blogger? You may want to follow the Maui Dream Vacations Blog Blogger-style.
You probably noticed that English is my second language. I am aware that my writing style and my grammar are far from being perfect. But I thought it should not stop me from sharing my passion for Maui. Thank you for your understanding. Denis D.
---
Table of Content
Find Cheap Airfares to Maui
Book your tickets to Maui with ease and confidence from the best Online Travel Agencies. Choose your favorite deal from a wide selection of Cheap Flights to Maui offers.
Find Maui Vacation Rentals and Hotels
Find the best place to stay in beautiful Maui with our complete Hawaii Maui Vacation Rentals and Hotels Listings.
Find Cheap Maui Car Rental
Tips and Advice to help you find the best Maui Car Rental. Cheap rates, Discounts, 4X4 vs Convertible, Insurance and more.
Find Maui Vacation Packages
Save big on your next trip to Hawaii with the best Maui Vacation Packages. Combine flight tickets, hotels, car rentals and activities using trusted online agencies.
Find Top Things to Do in Maui
Find the Best Things to Do in Hawaii. This complete listing includes popular activities for all the Hawaiian Islands: Oahu, Maui, Big Island, Kauai, Lanai and Molokai.
Find Maui's Best Restaurants
Learn how to find the best Hawaii Maui Restaurants and save money. Eating well at an affordable price is possible in beautiful Maui. Here are a few links and ideas.
Find Maui's Best Guidebooks
Looking for some great Maui Hawaii Travel Guides? Here's my Top 3 Maui Guidebooks. Find out why they are so valuable to any traveler planning a trip to the beautiful Maui.
Find Maui Discounts and Deals
Having a hard time finding Hawaii Maui Discounts? Look No Further. Maui airfare savings, vacation rental deals, car rental promo codes, coupons, discount cards... It's all here.
Find Maui Hawaii Coupons
Great Money Saving Coupons for Your Dream Vacation. It's all here: Maui Coupons Books, Maui Online Travel Agencies Coupons, Car Rental Coupons and Daily Deals.
Find Maui Hawaii Souvenirs
Suggestions, ideas and useful links to help you find the best Maui Souvenirs to bring back home. Already left the island? You can find Maui souvenirs online easily.
Maui FAQ
Find Answers to Maui FAQ - Frequently Asked Questions. Facts, Tips and Advice, Warnings, Must-see, etc.
Maui Weather
Detailed Maui Weather Conditions and Forecast. Kapulua, Lahaina, Kihei, Kapului, Kula, Haleakala and Hana Latest Weather Reports.
Maui Air Travel Tips
Fly directly or through Honolulu and Find Cheap Flights to Maui. Get the best airfares available, shuttle rates and more.
Maui Pictures
Maui Hawaii magic moments shared through pictures. Maui pictures of all sorts: Maui volcano pictures, Maui beaches pictures, Maui sunset, etc.
Maui Hawaii Posters
High Quality Exclusive Maui Hawaii Posters: Haleakala sunsets, Maui roads, beaches, surf and more. Order your favorite poster and bring Maui Beauty Home.
Maui Hawaii Blog
The Maui Hawaii Blog keeps you in touch with all the updates occurring on Maui Hawaii Dream Vacations. New pages added, News, Events, Special Deals and more.
Maui News - Your Source for Local News and Events
Get the Latest Maui News: Business, Jobs, Events, and more. Share YOUR Special Maui Hawaii News or Event, Comment and Discuss.
Maui Hawaii Travel Stories
Share YOUR Maui Hawaii Travel Stories: Airlines Reviews, Favorite Attraction, Maui magic Moments caught on photos, videos and more.
Maui Hawaii Privacy Policy and Disclosure
Get more details on our Privacy Policy and our relationship with advertisers and products affiliation.